lt is dedicated to presbyopes that need a product super-customized, CREA ISELF is the first adaptive lens that change its geometry accordinng to the lifestyle of the wearer.
The development of progression has been improved to offer excellent stability of images and wider field of vision. The calculation includes the balance of the corridors tor different prescription between right eye and left eye, with redistri­bution of the power on the corridors. in this way the binocular visual acuity will be higher than monocular: the customer will receive stability of images.
PRO.CREA, provides also a tool that allows to realize a simple anamnesis to design a PAL CREA ISELF: ISELF NAV.
An innovative web-app that has a wizard and with just 1 O steps you can obtain all the information usefull to make the perfect lens.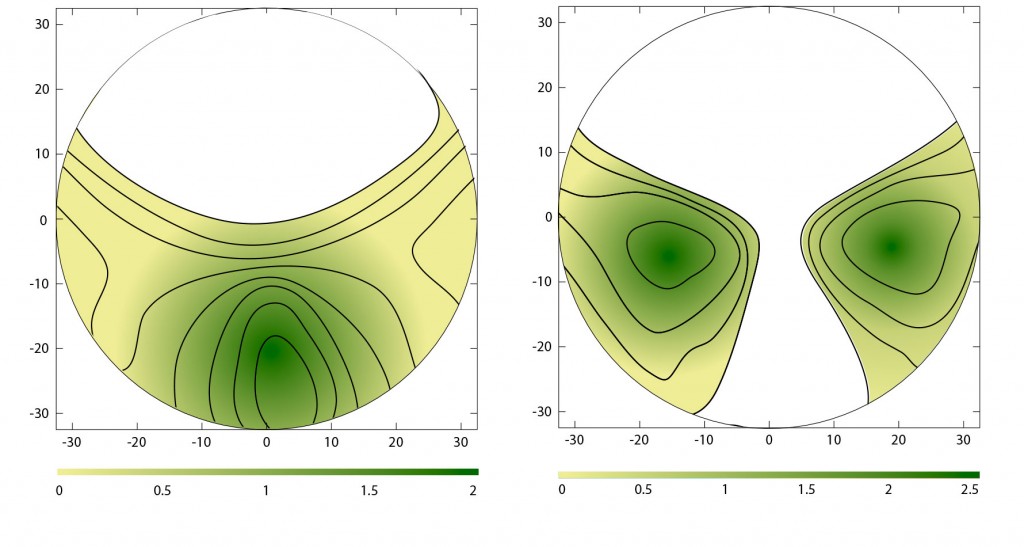 Power & Cylinder Maps
Design Features
High-End Design
Focused on wearer's lifestyle
Truly adaptive geometry
Extremely minimized aberrations
Technical Specifications

| | |
| --- | --- |
| Market Segment | High-end product |
| Calculation Technology | WFRT |
| Type | Adaptive |
| Allowed Materials | All |
| Additions | 0.75 – 4.50 dpt |
| Corridors | 11(13*) – 17(20*) |
| Inset | Variable (0 – 4mm) |
| Personalization | Yes |
| Precalibration | Yes |
*Recommended minimum fitting height