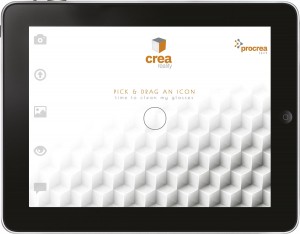 Crea Reality is an app for a customer-oriented interactive sale advise. It's powered by augmented reality to help the optician in high-value ophthalmic lenses sale process.
The app is able to simulate the behavior of all kind of ophthalmic lenses in the market: Progressive, Bifocal, Single Vision, Indoor, polarized photochromic and major coatings. The scope is to let the customer experience and appreciate in real-time and in a real-life environment the benefits of a specific lens or coating compared to a cheaper one.
You can use existing pictures from the gallery or device camera and live images to create your environment and then follow a guided selection process to choose the right product.
Crea Reality supports all major mobile os including iOS/Android and can be integrated with existing on-premises order systems for immediate order sending from the app.
Progressive Design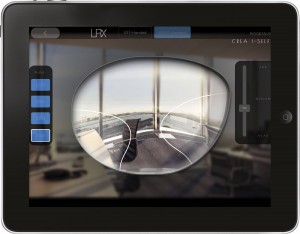 The App simulates the vision with Progressive Lenses. According to the selected product changes optical zones (distance, intermediate, near) and aberrations size.
Photocromic Lenses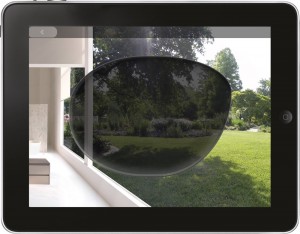 Crea Reality emulates the performance of photochromic lenses, switches gradually from clear lens to sunglasses according to the light conditions and supports gray and brown styles.
Coatings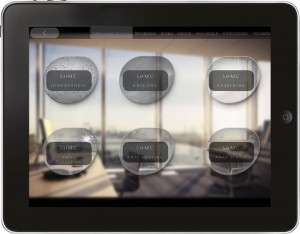 The app simulates the benefits of AR, Hydrophobic, hard, anti-static and no fog coatings highlighting the contrast improvement.
Anti Fatigue lenses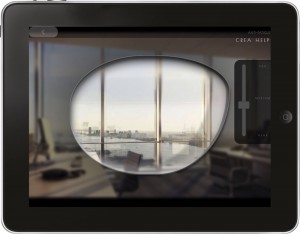 The app emulates an Anti-Fatigue lens. Eye rotation and the three optical zones (distance, intermediate, near) are simulated by varying device orientation
Indoor Lenses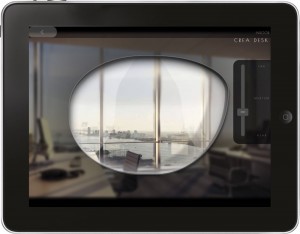 The app simulates the benefits of indoor lenses for wearers requiring extreme comfort for intermediate and near vision
Polarized Lenses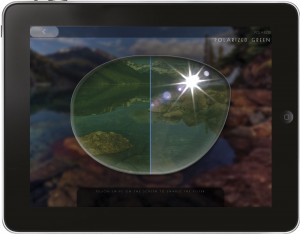 The app emulates polarized lenses and their benefits: visual contrast improvement, reduction of the annoying reflection and better overall comfort.
Biform Lenses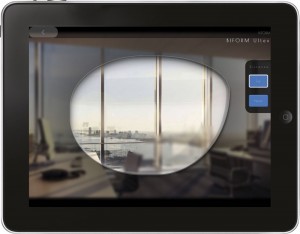 The app emulates freeform bifocal lenses. Eye rotation and both optical zones (distance and near) are simulated by varying device orientation.