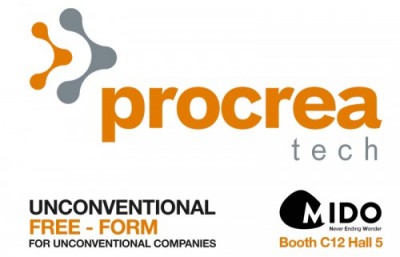 Also this year Procrea tech will be at Mido Eyewear Show from 27th upto 29th of February in Milan, Booth C12 Hall 5.
We will present many news:
– New free form designs for progressive lenses (ultra customized according to the lifestyle of the wearer – Crea Iself – according to the age – Crea Age), occupational, biform (free form bifocal), singlevision (with Asform);
– The new app dedicated to the optician optometrists (CREA REALITY and CREA CHECK) and ISELFNAV, the web app to customize and design the progressive lenses.
What are you waiting for? Come to discover all our products and our news.
We are waiting for you.